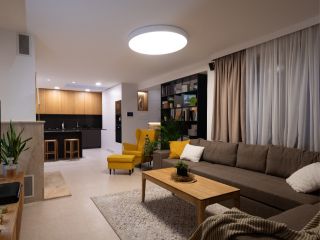 Welcome to Motorized Shade Experts Poway, where we combine the sophistication of draperies and curtains with the convenience of automation. We take pride in being the leading experts in Poway, offering premium window treatments and automation solutions, featuring the best in the industry - Somfy and Lutron.
Elevate Your Space with Draperies & Curtains
The Unmatched Benefits of Draperies & Curtains:
Timeless Elegance: Draperies and curtains exude timeless charm and elevate the aesthetics of any room, whether it's residential or commercial.
Light Control: Achieve precise light control with our range of curtain fabrics, from softly filtered to complete blackout.
Privacy & Insulation: Enhance privacy and improve energy efficiency with our high-quality curtain options.
Unlimited Customization: Explore a vast spectrum of colors, patterns, and styles to match your unique vision.
Durability & Quality: Our draperies and curtains are built to last, ensuring lasting value and beauty for your space.
Why Choose Motorized Shade Experts Poway?
Professional Consultation: We offer a complimentary consultation to assist you in choosing the perfect window treatment for your residential or commercial space.
Expert Installation: Leave the installation to us. Our seasoned professionals ensure a seamless setup, perfectly tailored to your space.
Inspiration & Ideas: Not sure where to start? Our team is here to inspire and guide you in making the right choices for your space.
Discover Our Diverse Window Treatments
Our range includes blackout curtains, Roman curtains, rolling curtains, roller window curtains, curtain panels, custom curtains, and much more. We also provide options for blinds for curtains, combining style with function.
Why Motorized Shade Experts Poway?
Local Expertise: As a local business, we understand the unique needs and preferences of the Poway community.
Top Automation Brands: We exclusively partner with industry leaders like Somfy and Lutron, offering cutting-edge automation solutions.
Tailored Solutions: Each space is unique, and we tailor our services to meet your specific needs, ensuring your window treatments are a perfect fit.
Visit us today, or reach out for a complimentary consultation. Let Motorized Shade Experts Poway transform your space with premium draperies, curtains, and state-of-the-art automation.