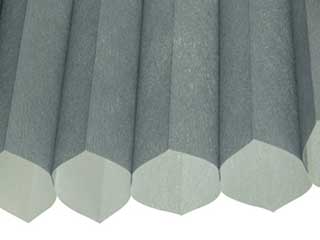 Window blinds or shades are one of the best investments you can make to keep your indoor property comfortable and livable without having to spend extra money on air conditioning and heating. They can significantly reduce the rate of heat transfer, as well as help to insulate the room and block out outside noises. That's right. Besides improving the interior décor near the windows, there are certain types of blinds and shades that can effectively save you money on energy. If you're wondering how that works, just read the breakdown of this dynamic below.
Window Pane Thermodynamics
Buildings are generally pretty good at keeping heat in or out and protecting their interiors from the weather. However, window panes are major weaknesses in this protection; over thirty percent of the average house's heating and cooling takes place via the large, thin surfaces of its windows due to a combination of solar heating and the relatively high thermal conductivity of glass.
Blocking Or Admitting Solar Heat
Sunlight passes through glass while losing only a small fraction of its energy, meaning that all the rest goes into heating the air, walls, or floors of the room beyond. When the sun is shining but the outside air is cold, this can be a blessing. More often though, a sunny day is exactly when you want the indoors to stay cool. Closing shades or blinds over the window will absorb all that heat before it gets further inside, and reflective ones will repel it entirely.
Insulation Prevents Glass Convection
One of the properties of glass is that it is very easily heated or cooled by whatever material it is in contact with, including the air. Since heat will always try to move from a warmer place to a cooler one, this means that windows can let your indoor warmth creep out into the chilly outside air. Anything that minimizes the air flow between the room, the window pane, and the world outside will hinder this process.
Solar And Cellular Shades
Some styles of window treatment are specifically designed for climate control. Shades made of solar fabric, for instance, will send excess sunlight bouncing away from the house, letting in light while preventing solar heating and UV damage. Cellular shades have a multi-layered structure that makes heat convection many times slower and less chilling. Motorized blinds and shades that move automatically also improve your thermal control by taking human error out of the equation. By utilizing special brightness and temperature sensors, they can adjust themselves to ensure optimized climate in the room without you having to lift a finger.
Find The Perfect Energy Efficient Blinds For You
Want to use window treatments to help you maintain a pleasant indoor climate? Motorized Shade Experts has the products you need. Custom cellular shades and other thermally efficient blinds are available for you to design and customize as you see fit, with help and advice from nearby experts, of course. Explore the site to learn more, or call us and schedule a free consultation appointment.